It is that time of the year again! Sure, the kids are excited for Christmas but we parents face a dilemma - Do we follow their wish list of toys or gift something useful or educational?
Good news! There is no need to rack your brains anymore! According to statistics, STEAM jobs will grow by 13% compared to 9% for non-STEAM jobs between 2017 and 2027. Therefore, with STEAM being of absolute importance in the future, we have compiled a list of cool gifts that are perfect to ignite your child's interest in STEAM.
Rest assured, these gifts are super fun and exciting that they may even ditch their favourite Youtube shows for these toys! (what a way to ignite their interest!)
1. LEGO Boost Creative Toolbox (Suitable for Ages 7-12)
"Bought this set for my 9 year old daughter for xmas, to say she is pleased with it would be a massive understatement. She hasn't put it down since xmas day and has already built the main models and coded them" – from Lego Reviews
LEGO is such a classic game that I believe all of us would have played with it before. Why not get the game that gave you wonderful childhood memories and pass it on to your kids BUT with a tweak. This LEGO Boost Creative Toolbox incorporated programming into it. Isn't it cool if you could get the robot that you built – and get it to dance? The programming is done with the app and works with all 5 robot designs that can be built with LEGO. You can also get the robot to play music or purr. We can already imagine the satisfaction and excitement that your child will feel when their built robots comes "alive".
Price: $225
Get it here - LEGO Boost Creative Toolbox
2. Piper Computer Kit (Suitable for Ages 8+)
"Bought this for a nine year old boy, and it was his favorite gift of the year. Easy to follow instructions that he was able to follow on his own with a format that kept up interest at all times." – from Amazon Reviews.
If your child loves Minecraft or computer in general, this is the perfect gift to get for your child and is guaranteed to spike their interest in STEAM. The Piper Computer Kit is built with a 800 x 480 resolution, quad-core processor clocked at 1.2GHz, 1 GB of memory system - basically everything you need in a basic computer but better – because your child built it himself.
Inclusive of both the building of the computer and the software within the computer, this toy is highly engaging. Moreover, the different story modes with a Minecraft-themed piper interface will make creating this computer an exciting one for your little one. Isn't it just the sweetest feeling in the world to play Minecraft on a computer you built on your own? #motivation #satisfaction
Price: $428
Get it here - Piper Computer Kit
3. Sphero Mini Robot (Suitable for Ages 8+)
"Lots of fun in a small package, with educational applications hidden behind the entertainment." - from Trusted Reviews
Have you ever seen a smart "ping-pong" ball? Introducing the Sphero Mini Robot! You can drive Mini using different modes with the Sphero Mini app on your iPhone or just by using your face. Face Drive is a hilarious new feature that uses your facial expressions to drive the ball. (your child is guaranteed to love this feature!). Mini's games are just as entertaining! You can use the ball as a controller to shoot your way through space, race a ship through a tunnel or rotate your ball to destroy a polygon of bricks. If your child is feeling extra clever, you can also download the Sphero Edu app and program the robot using JavaScript, drawing or using Scratch blocks. Did I also mention that it easily recharges to give your child almost an hour of play time? Yes to educational fun!
Price: $79
Get it here - Sphero Mini Robot
4. Kano Harry Potter Coding Kit (Suitable for Ages 6+)
"I really liked the ability of this product to help my 10 year old daughter learn how to code. She's been interested in computers and loves Harry Potter so bringing them together in 1 experience is fantastic." - from Amazon Reviews
"Accio!" Your child who has watched Harry Potter may be familiar with this spell. Did they also have an invisible wand that they use and spin their hand around to try to make magic happen? Wait no longer because this has been made possible by this toy! Of course, this isn't real magic but you can program your wand to respond to your movements. (how cool is that?!) With 70+ creative challenges that teaches your child how to code through connecting code blocks and seeing the Javascript, it is an extremely interactive way to learn coding. Now your child can make feathers fly and pumpkins grow through their screen simply by waving their wand!
Price: $261
Get it here - Kano Harry Potter Coding Kit
5. Electric Motors Catalyst (Suitable for Ages 8+)
"My nine year old daughter loves to create things and to figure out how things work, so this was perfect for her. She loves the challenges that come with it and has even come up with a few of her own inventions." – from Amazon Reviews
Channel your child's inner creativity by letting your child be an engineer/inventor to build miniature projects! For a start, kids can follow readily designed projects for a working car, a robot etc.
Furthermore, with 10 challenges card, your child's creativity will be put to good use by letting them create things based on items provided in the kit. There are a lot of opportunities for innovation. You never know what amazing stuff your child can create! This toy is perfect because not only does your child gets to tinker around with the toy, it also helps to tinkle his or her interest in STEAM!
Price: $140
Get it here - Electric Motors Catalyst
Coding can be super fun!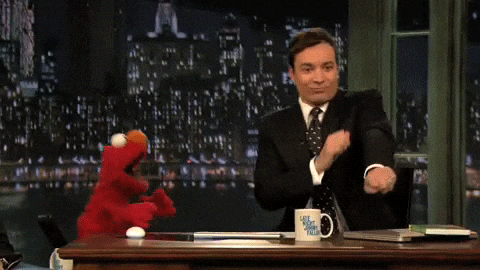 These gifts are ideal to introduce your child to STEAM because they are so fun! With such fun games, it is highly likely to pique their interest and make them more receptive to STEAM in the future. They are ready to be changemakers!
What do you think of these gifts? Do let us know if you got any for your child and share with us the fun that they had!